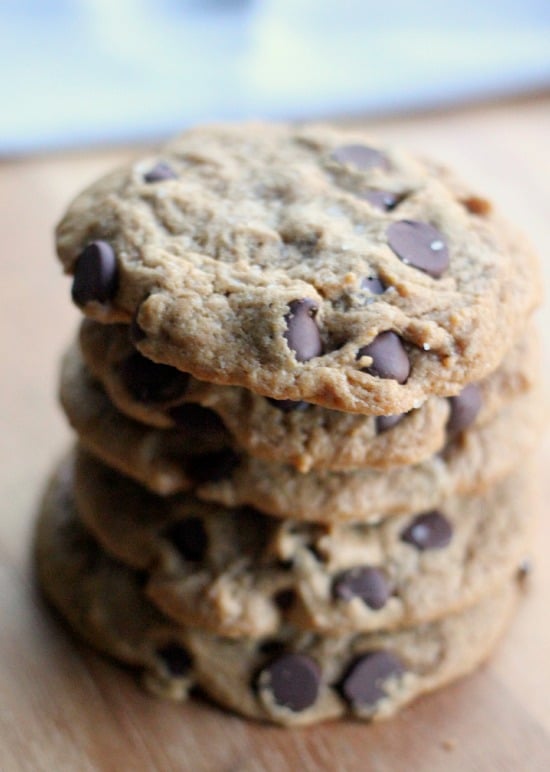 Trust me, vegan baking is super duper easy. At first, I thought anything I baked would turn out mushy and gross and just bleh. Turns out, I was wrong! I hope you enjoy this easy vegan cookie recipe and learn a little something about vegan baking.
P.S.: Feel free to substitute the chocolate chips for anything you want! I made a version of these cookies with peanut butter and pink M&M's yesterday and they turned out delicious!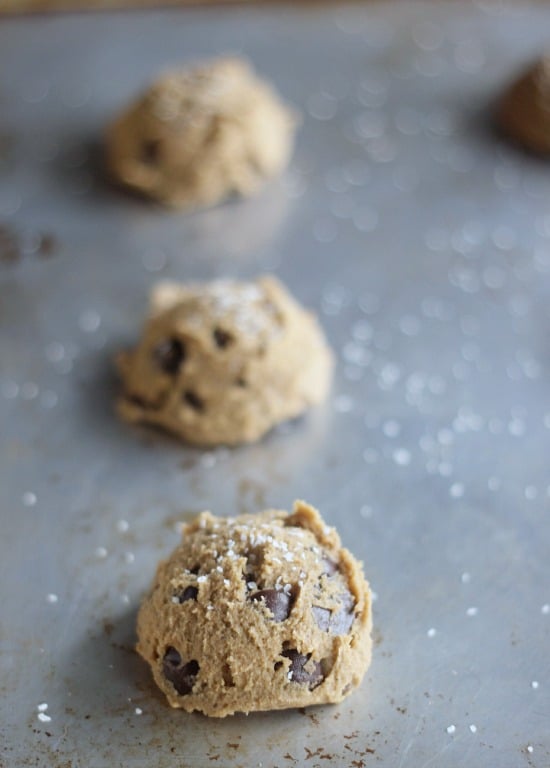 My normal non-vegan recipe starts with creaming a sugar with a solid fat, aka butter. But for a vegan option, you can't really go wrong with any vegan solid fat such as Earth Balance, or a nut butter (almond, peanut, hazelnut) if you want that flavor in your cookie.
The next step would be to add something to help bind the cookie together and to also leaven it. In the original recipe I use an egg, but in this recipe you need 1 eggs equivalent of an egg replacement. If you don't have one on hand (literally, who does?) you can mix 1 tsp of corn starch or arrowroot powder with 1/2 tsp of baking powder and 3 tbsp of water.
The recipe comes together quickly with adding in flour and the chocolate chips. I used Enjoy Life's brand of chocolate chips, but you can use dark chocolate, which is mostly vegan as well.
It's that simple! 6 easy ingredients and you have delicious vegan chocolate chip cookies! The "base" dough can be used to make tons of various flavors. You can also add peanut butter, and top with a Hershey's Kiss after 7-9 minutes for peanut butter blossom cookies. I will most likely post a recipe on that soon, but it is pretty self-explanatory.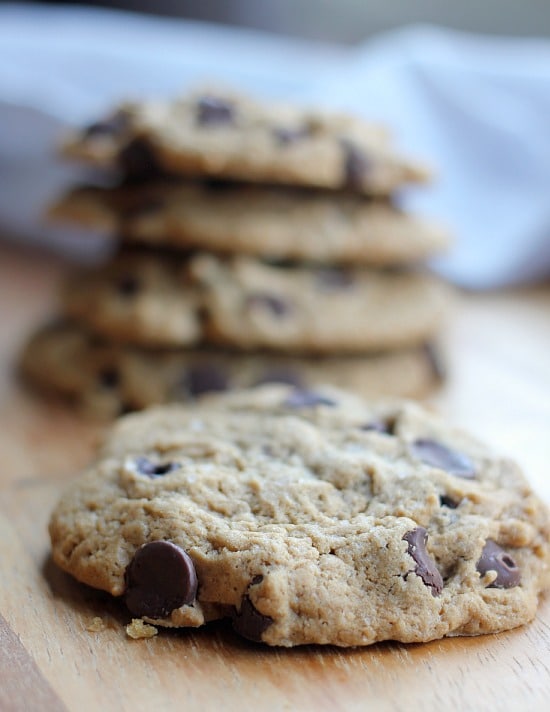 Ingredients:

1/2 cup vegan butter

1 cup vegan sugar (dark brown muscovado sugar or whatever sugar you prefer)

1 tsp cornstarch or arrowroot powder

1/2 tsp baking powder

3 TBSP water

1 cup + 2 TBSP all-purpose flour

1 cup vegan chocolate chips or chunks



Directions:

Preheat oven to 375ºF.

Cream together the vegan butter and sugar together until light and fluffy (about 3 minutes).

Whisk together the cornstarch, baking powder, and water until smooth. Mix into the creamed batter.

Stir in the flour then the chocolate chips until combined.

Bake at 375ºF until just lightly browned on the edges and middle still looks undercooked. About 8-10 minutes.